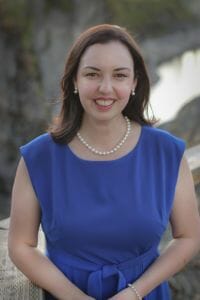 FOR IMMEDIATE RELEASE
Coeur d'Alene Regional Realtors®
July 26, 2022
Coeur d'Alene Regional REALTORS® Selects Katherine Morgan As New CEO
Coeur d'Alene, Idaho. Coeur d'Alene Regional Realtors® (CRR) announced today that Katherine Morgan has been appointed the new CEO of the Association. An accomplished executive, Katherine will succeed Ali Taylor and assume responsibilities on August 1. Ali Taylor, after 23 exceptional years of service, is relocating to join an Association of Realtors in Florida.
Katherine brings to the Association extensive strategic leadership experience and a sincere love for her hometown community. Most recently the Spokane and Idaho Market Executive at Bank of America, her background includes senior executive roles at the Greater Spokane Valley Chamber of Commerce, the Spokane Home Builders Association as well as a devoted adjunct faculty at Gonzaga University.
"Emerging from a national search, we are excited to find Katherine right here with the region to lead the next chapter of our association's growth." said Lindsay Allen, CRR President. "Her genuine passion for our community is rooted in deep gratitude for having been raised in the Post Falls/Coeur d'Alene area and we are excited to welcome her leadership."
While at Bank of America, Katherine was responsible for developing the local market strategy to harness the resources of a global company to best serve the clients, employees, and community partners in the region she is proud to call home. She is most recently noted for deploying over $3M in critical grant support to local nonprofits in Spokane and the State of Idaho advancing efforts to address food insecurity, youth employment, and access to housing throughout the region.
"Building on the rich history of our Association, Katherine comes to us with a strategic background, vision, and an impassioned commitment to advance the American Dream of Homeownership which we expect will have a positive impact on our membership and industry for years to come…" continues Lindsay Allen, CRR President.
Katherine received her MBA from Gonzaga University in 2014 and was recognized as "Outstanding MBA Student of the Year." She's been acknowledged regionally as "20 under 40" by Spokane Coeur d'Alene Business Catalyst, Journal of Business Rising Star, NAWBO "Spirit of Women", and a former Honorary Commander for Fairchild Air Force Base. Katherine currently serves nationally as a Global Air Mobility Command Civic Leader to advance initiatives that support our nation's military families.
Coeur d'Alene Regional Realtors® is the 2nd largest Realtor® board in the State of Idaho. Founded in 1945 and representing over 2,200 members and affiliates engaged in the residential and commercial real estate business, through information, advocacy, education, outreach, and technology, we are committed to supporting our members and the communities in which they serve. Reflective of our commitment to foster a more regional footprint, the Association just completed a recent rebrand and remodel of its offices at 409 W Neider Ave, Coeur d'Alene.
Media Contact:
Sarah Kestler
Communications Director
208-667-0664