We want every REALTOR® to come home safely to his or her family every night.
Top 5 Safety Action Items for REALTORS®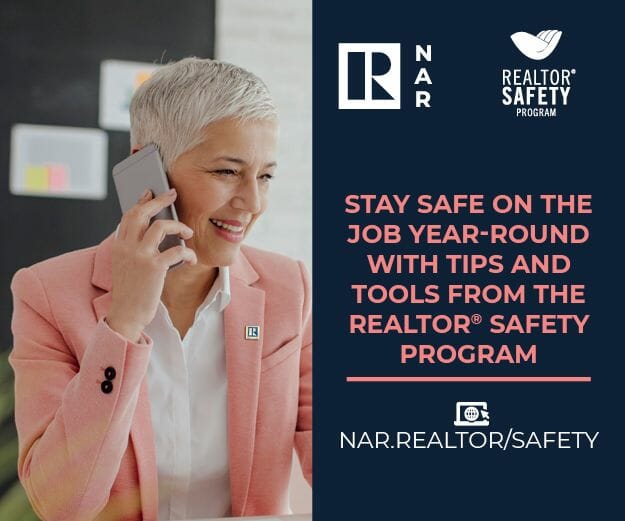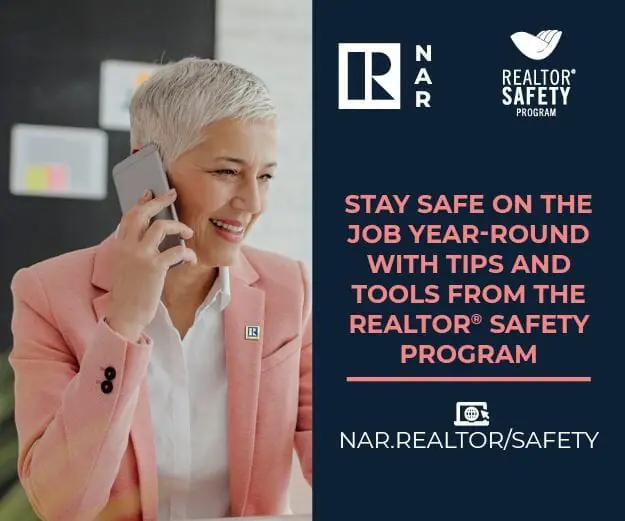 SafeShowing FREE to Idaho REALTOR® Members
Idaho REALTORS® has partnered with SafeShowings to bring all members a brand new free benefit, the SafeShowings Enterprise app. All Idaho REALTORS® members MUST VISIT THIS WEBSITE to register their free account. Once you are registered, follow the step-by-step guide below to download the app and get started.

Planning Your Safety Strategy
Follow Best Practices
NAR has compiled tips and best practices from subject matter experts, law enforcement, and industry veterans to help keep REALTOR® safe. View the resources on the REALTOR® Safety Tips from NAR webpage.
Examples include:
Always meet new clients at the office or in a neutral location, like a coffee shop
Share your schedule with a colleague, assistant, or family member
Communicate safety concerns on your listing (poor cell phone signal, etc.)
Do not overshare about your personal life
Do not host open houses alone
Check your cell phone battery and signal before heading to an appointment
Direct clients to walk in front of you when touring a property, do not lead them
Never go into attics, crawl spaces, or garages where you could be trapped
Resources for Personal Protection
As a REALTOR®, it's important you have a personal safety protocol in place that you use every day with every client, like when meeting new clients, showing properties or sharing information online. There are a variety of tools you can add to your personal safety protocol, such as the smartphone apps and safety products listed here. >>
Take the REALTOR® Safety Pledge
As a REALTOR®, my first priority is the well-being and safety of myself, my REALTOR® colleagues, the clients and customers we serve, and the business partners who foster our profession.
Therefore, I pledge to always conduct business and prospecting activities in a reasonably safe manner, which includes following the recommendations from the National Association of REALTORS® and adhering to the Safe Listings Form to the best of my ability.
I am committed to receive education and in turn to advise consumers and colleagues on best safety practices.
REALTORS® are committed to safety, and I take this pledge because I care about the wellbeing of myself, my clients and customers, my colleagues, and my profession.