Social Media has become a proven tool to help REALTORS® not only grow their business but stay connected with past and future clients.
However, it is important to make sure you are compliant and be aware of the rules and regulations that could land you in trouble.
What's Your Company Policy?
The first step for any REALTOR® is to find out if their brokerage has any policies or guidance on using social media. We recommend you reach out to your broker or office manager to make sure you understand and are complying with any company social media policies.
NARs Guidelines on Listings
According to NAR's Model MLS Rules, MLS participants can display other participants' listings online without obtaining advance permission only via IDX display or Virtual Office Websites (VOW). Social media websites are neither IDX-compliant nor VOWs.
Standard of Practice 12-5
Realtors® shall not advertise nor permit any person employed by or affiliated with them to advertise real estate services or listed property in any medium (e.g., electronically, print, radio, television, etc.) without disclosing the name of that Realtor®'s firm in a reasonable and readily apparent manner either in the advertisement or in electronic advertising via a link to a display with all required disclosures. (Adopted 11/86, Amended 1/16)
Standard of Practice 12-10
REALTORS®' obligation to present a true picture in their advertising and representations to the public includes Internet content, images, and the URLs and domain names they use, and prohibits REALTORS® from:
engaging in deceptive or unauthorized framing of real estate brokerage websites;
manipulating (e.g., presenting content developed by others) listing and other content in any way that produces a deceptive or misleading result;
deceptively using metatags, keywords or other devices/methods to direct, drive, or divert Internet traffic; or
presenting content developed by others without either attribution or without permission, or
otherwise misleading consumers, including use of misleading images. (Adopted 1/07, Amended 1/18)
MLS Coming Soon Listings FAQs
CDA MLS Rules and Regulations
Protect the REALTOR® Trademark
All REALTORS® should work to ensure the trademark is used correctly to help protect the brand. The term REALTOR® should only be used with your name or brokerage name, and not with a location or another descriptive term.
Membership Marks Manual for Members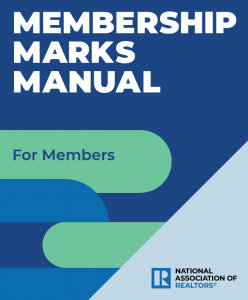 Download the Membership Marks Manual, which outlines NAR's trademark rules as they apply to members' use of the REALTOR® trademarks.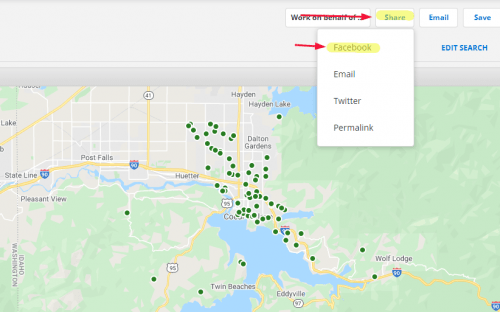 When sharing listings, you should share them directly from Flex MLS or your Brokerage's website. This clearly identifies you on the page as the listing agent.
To share a listing of one you do not represent get permission from the listing broker or agent, in writing. This includes when sharing a link to your website that displays the other brokerage's listing via the Internet Data Exchange (IDX) policy. Facebook does not = IDX Feed.
Sharing Listings on Social Media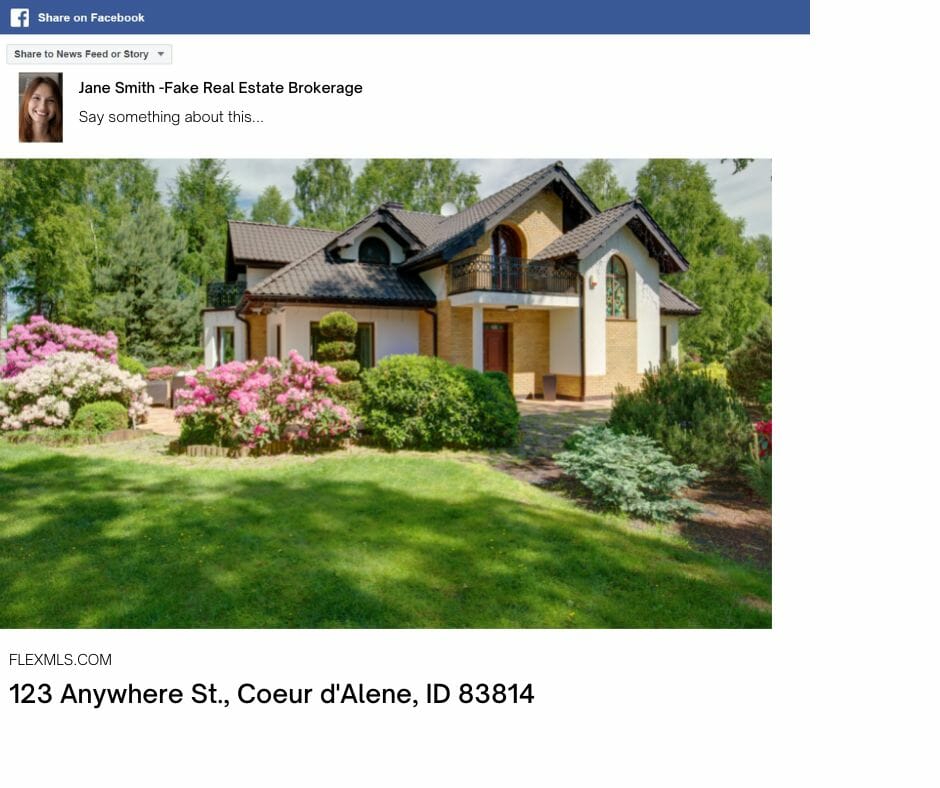 It is against MLS rules to advertise a property listed by another agent/broker without first obtaining permission from that agent/broker. The only exception to this rule is advertising done via an approved IDX site that has been registered with the MLS. IDX sites are only approved if they are controlled by the registered MLS agent/broker and are clearly identified as being provided by the registered MLS agent/broker. Sites such as Facebook do not qualify as approved IDX platforms. A generic link on Facebook directing viewers to listings on an approved IDX site is allowed. The link should contain no information about, or photos of specific listings. A generic statement such as "Click to see homes in Coeur d'Alene" would be allowed.
Instead of using your personal Facebook profile to conduct your business, we recommend setting up a Business Page (note this is also a requirement from Facebook). Using a business page not only benefits your business with analytics and insights but also helps you comply with Idaho Adverting Law, Fair Housing, and the Code of Ethics. Keep in mind when using your business page you can share and post to and from your business page to engage with your friends.
When setting up your business page, make sure your business name includes your brokerage name. Under Idaho, real estate license law, real estate agents must clearly disclose they hold a real estate license and which brokerage they are associated with. By displaying the brokerage you are affiliated with as part of your business name, it is clear to the public that you are a licensed agent affiliated with that brokerage.

Teams are also required to meet the same requirement when advertising and must clearly show their brokerage and that they are not one themselves. However, since teams are not licensed in Idaho (either as a brokerage or a licensee), it is important to identify the poster has a real estate license, is a REALTOR® and the brokerage they are associated with.
Private groups are not really private. For one, when sharing listings or advertising real estate services in local community groups on Facebook, it is important to ensure you identify yourself as an agent/REALTOR® and identify your real estate brokerage. A best practice is to share your business page post into the group to ensure that compliance.
Fair Housing on Social Media
In today's world of technology, things are always changing. Facebook is continuously updating its advertising tools to prevent discrimination against protected classes. When using targeted advertising, it is easier to think of who you are not including, rather than who you are targeting. As such, do not segment by any protected classes, and the fewer targeted demographics the betters as the more you include the less likely you are to violate the Fair Housing Act.
HUD suggests including the Equal Housing Opportunity Logo in your profile where possible. Often agents will add the image to their cover photo.
Visit CAR's Fair Housing Corner