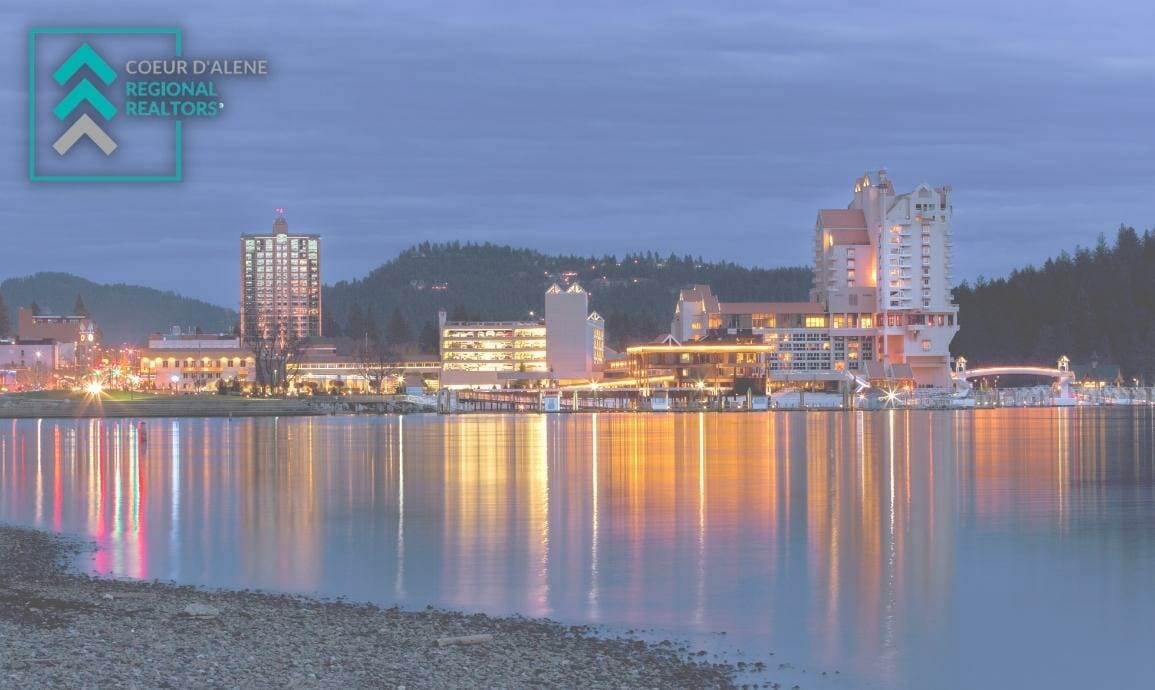 If you live in northern Idaho, It has not escaped your notice that house prices in the Coeur d'Alene area have been experiencing a steep upward trajectory over the last few years. This has brought about mixed feelings for many people, locals and newcomers alike. 
While long-time residents and nearly any homeowners who bought their homes more than about five years ago are probably pleased to see their home values and equity increase, it also causes concern: how does our community absorb this increased population? And how will our children ever be able to afford to buy a home here when they grow up? 
The fact is, when local real estate prices climb fast, it does not take long for the young people who grew up here to discover that, first, they cannot manage to save up enough for a down payment on a new home and second, even if they could scrape together a down payment, they could not afford to make the payments on the mortgage.
Let's take a look at some numbers: in June 2021, the median home price in the Coeur d'Alene area was $451,000. That represented a 36% increase from the previous year. But in April of 2022, the median house price hit $550,000, a 23% increase over the previous April. Overall, in the last five years, the median home price in Kootenai County has doubled.
Why the dramatic increase? Superficially, the answer is simple: more people want houses in this area than are on the market. And when something desirable is scarce, then the parties selling it  can demand higher prices, and get them. Right now, the competition is especially fierce to own a piece of northern Idaho, and real estate prices are reflecting that reality.
Population Growth in the Coeur d'Alene Area
So who is buying all this expensive real estate? After all, the Coeur d'Alene area has always been a beautiful place to live, so why now? Well, there are several reasons.
An important one is that its desirability became even more stark when the Covid-19 pandemic hit the country. Many Americans left their large cities looking for greener pastures with more freedoms and they found them in northern Idaho.
And, for better or worse, Coeur d'Alene has been getting more national press as a great place to live. Consequently, as companies sent their employees home or imposed untenable mandates, people with means decided that working from home meant that they could work from anywhere in the country, including Coeur d'Alene with its easy access to a major airport. This also means that people who decided that retirement was a better option packed up their bags and headed north.
In truth, REALTORS®  have seen an unprecedented influx of home-buyers from out of state, who have leveraged the sale of their overpriced homes in places like California and Texas into cash purchases of land and homes in northern Idaho. These buyers have not balked at paying inflated prices.
Now, before getting too far into the frustrations and problems caused by the high demand, we should take a step back and realize that there is a good news aspect: the Coeur d'Alene area is experiencing a boom. And while challenges may come with this boom, we should be thankful we are not experiencing what some other parts of the country are experiencing, where people are leaving and housing prices are stagnant or even getting depressed.
The Need for More Housing for All Income Levels
The truth is: even if it is a good problem to have, it is still a problem: not enough housing for too many people. But what is the solution? Well, the obvious answer is to build more housing. And while that has been happening to some extent, there are mixed reactions regarding its prudence.
Some people may not want to expand the housing supply at all, believing that, by keeping the supply low, people will eventually "go somewhere else." The problem is that this is not really how things play out.
High prices may drive those with modest incomes to go elsewhere, but it will not deter the wealthy who want to live here. And as prices increase, only wealthy locals or wealthy newcomers will be able to purchase new homes, while those with more modest incomes will stay in their homes because purchasing a new home is prohibitively expensive, or sell at a tidy profit and leave the area. Ultimately, stopping growth tends to create a greater divide between the wealthy and the less wealthy, creating spotty development and leaving less desirable micro-locales to become run-down and depressed. Indeed, this very scenario has been playing out in California, as new development has been completely stymied in some areas.
A wiser course would be to focus our efforts at providing more housing for both local residents and newcomers at all income levels. While it is not wise to build a glut of cheap housing simply to keep housing affordable, the Coeur d'Alene area should be able to accommodate greater growth while preserving the character of the area, capitalizing on the virtues of its natural features, and promoting those attributes that make it a desirable place to live.
The Coeur d'Alene Regional REALTORS® is sensitive to the concerns of the community as we see tremendous changes happening not just in the real estate market, but in the real estate mix and how it impacts the quality of life of everyone who lives and moves here. We, too, are part of this vibrant community, and our livelihoods depend not only on preserving what makes our community a great place to live, but on making sure that what happens in the housing market makes it an even better place to live. For more information on how we are working to keep Idaho, Idaho, reach out to the Coeur d'Alene Regional REALTORS® today.